A Dance Party for Kidlit411!
My critique partner and friend,
Elaine Kiely Kearns
and I started
Kidlit411.com
last January. In a year and a quarter, it's grown into a real thing. Writer's Digest (in its May/June 2015 issue) listed the site in its recent of 101 Best Websites for Writers.
So we are super thrilled and honored, and
WOO HOO
!
Elaine and I recently wrote about how we developed this site, at Rate Your Story:
Successful Platform Building Doesn't Have to Be About You
. It's been an organic process, and totally fun.
Other nice accolades we've gotten last year (click on the squares to see the articles):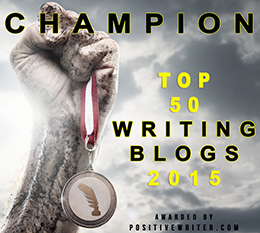 The cool part of this all is that I also get to learn about all these other amazing websites for writers.
If you enjoyed this post, you may also like: