Year of Living Creatively/ 12 x 12 Blog Party
Although I only completed 4-5 picture book manuscripts as part of the 12 x 12 in 2012 challenge, I've had a super creative year. So in this party post, I celebrate my creative highlights and share what I learned, including some resources for illustrators and writers.
Creative Highlights of 2012
(1) In April, I was thrilled to be a part of
New Waves 2012
, a curated exhibit of "up and coming" artists at the Virginia Museum of Contemporary Art in Virginia Beach.
Contemplating my lionfish painting
(2) In May, I sold three of my four pieces at the annual Norfolk Academy art show.
Norfolk Academy art show pieces
(3) Starting in the Spring, I became a monthly contributing artist at
AltDaily.com
, a local alternative news and arts website. A sample piece (a quote by my older daughter when she was 5, wondering why her younger sister had imaginary friends):
© 2011 Sylvia Liu
(4) Over the summer, the marine conservation group
Oceana
commissioned me to design several infographics. Two of them ended up being published, one on
gas prices
and one on
seismic testing
in the Atlantic Ocean. Working on them gave me the opportunity to learn Adobe Illustrator. A snippet of the seismic testing infographic:
(5) Last month, I broke through an impasse on my picture book project that has been in the works for a couple of years. It wasn't working, yet I kept working at it. Now I'm taking a whole new approach, basically scrapping all of my previous work, both the text and illustrations (I had completed illustrations for 2/3 of the story). Instead of despairing about the "wasted work," I'm excited to be excited about it again.
What I Learned in 2012
(1) As an artist, never stop learning or trying new techniques.
I love experimenting, both with genre (comics, paintings, infographics) and techniques (digital, traditional). Two things I did that pushed me to experiment with technique were taking a course on
encaustic painting
and participating in
Sweet Squares
, a daily painting challenge.
© 2012 Sylvia Liu
(2) Recognize when something isn't working. Move on or rework it completely.
I've learned that I have to go through the experience of making disappointing art in order to come through the other side to art I can live with. Or as one of my favorite someecards said in a similar vein, "Good judgment comes from experience, and experience - well, that comes from poor judgment."
(3) Treat your writing and art seriously.
Don't let it come after you do the housework, the gardening, and the errands, because you'll be too tired and drained. Don't procrastinate. Don't blog when you can write or create art.
I've fallen short on every one of these directives, and multiple times a week. But on the days when I get right to work, I am so much happier.
(4) The children's book community is as supportive as they come. Soak up the knowledge, experience, and support a community of like-minded individuals can provide.
My sources of inspiration and information this year: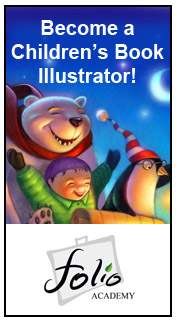 If you enjoyed this post, you may also like: